Resources
We know that sometimes is hard to find good materials that help to improve your relationship with God.
That's why we gathered great Bible apps, devotionals, prayer apps, and links that you will certainly enjoy. What's best: they are all free!
Our Daily Hope devotionals may be a great starting point for your God Time. We have devotionals in a wide variety of topics done by our amazing staff.
Click here to access our Daily Hope page. Don't forget to subscribe to our YouTube Channel or to follow us on Facebook. Do you want to receive the link every day as a text message in your phone? Text VICTORY to 888-897-5573 to subscribe.
Do you have more time in a particular day? How about watch one of our past messages or sermons. Click here to access our content on demand.
Use this great resource to improve your God Time experience by writing your thoughts and insights as you spend time with God. Download it here for free.
YouVersion is the #1 rated Bible App and it's completely free. YouVersion includes hundreds of Bible versions, hundreds of reading plans, and dozens of languages. You can add your own highlights and bookmarks, and public or private notes. You can use it on your browser or download their app on any device.
The Bible App for Kids is a great way for your children to learn Biblical stories about Jesus, our gift of eternal life, and the many lessons God teaches us. In this interactive experience, children
directly engage with God's Word with delightful visuals while earning points for reading and collecting treasures.
Bible Gateway is a searchable online Bible tool hosting more than 200 versions of the Bible in over 70 languages that you can freely read, research, and reference anywhere. Including a library of audio Bibles, mobile apps, devotionals, email newsletters, and other free resources, Bible Gateway equips you not only to read the Bible, but to understand it. The app offers many wonderful ways to experience Bible reading and Bible study, different Bible translations such as the NIV, KJV, ESV, NKJV, NLT, HCSB, NASB, CEB, The Message (MSG), Amplified Bible (AMP) and much more.
Bible.is offers mobile access to more languages and Bible translations than any other Bible App, and includes dramatized Bible audio and The JESUS Film Project. You can READ the Bible, LISTEN to the Bible, and SEE the Bible as never before.
Other Great Websites and Apps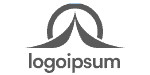 Daily Audio Bible is an easy way to hear the Bible read, cover-to-cover, in a small daily dose of Old Testament, New Testament, Psalm and Proverb so that they Bible becomes readily accessible. It aims to help Christian to get into a daily rhythm with the Bible and prayer, through their mobile Bible app and online community.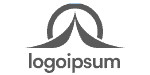 Lectio 365 is another amazing resource. You can receive every day a 10-minute devotional for the morning and 10-minute for the evening. It's full of scripture and prayers. And as it begins, it always says: "As I enter prayer now, I pause to be still, to breathe slowly, to recenter my
scattered senses upon the presence of God." A great invitation for you!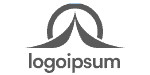 It's a free app created by John Eldredge at Wild at Heart Ministries giving you a simple way to connect with God in the middle of your busy day. It has several different options you can use throughout the day to remind you to simply PAUSE and focus on God.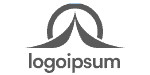 Echo exists to help you pray. If the biggest obstacles that keep you from praying are difficulty organizing or keeping a list of your prayers, and then actually remembering to pray for those things when life gets busy. Echo was created to solve these problems, and to give you space to engage with God. It helps you keep track of your prayers, reminds you to pray throughout the
day, and lets you share prayer requests with others.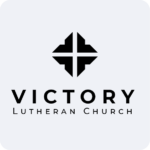 Did you know you can share your prayer requests and praises here at Victory's website? You can also see other people's prayers and pay for them as well. Want to do that anonymously? No worries, post a prayer as anonymous and you won't need to worry.
Think RightNow Media as a Netflix for Bible studies, video devotionals, and sermons. It offers over 20,000 Biblically-based videos for small groups, families, students, leadership development, and you can certainly use it in your personal devotional too. You can access the full library for free by signing up here.